Congratulations to the 39th Annual Headdress Ball Winners!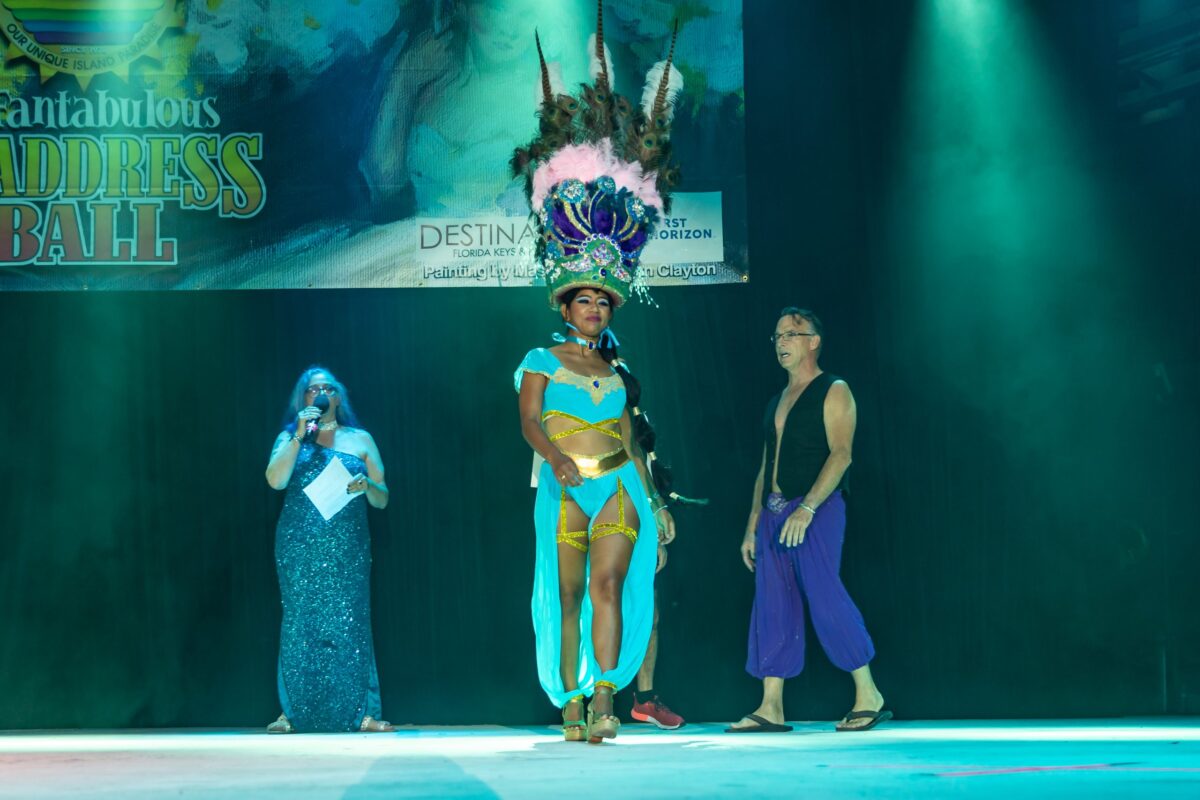 1st Place: Jasmine Sanchez's "Rub the Lamp Jasmine"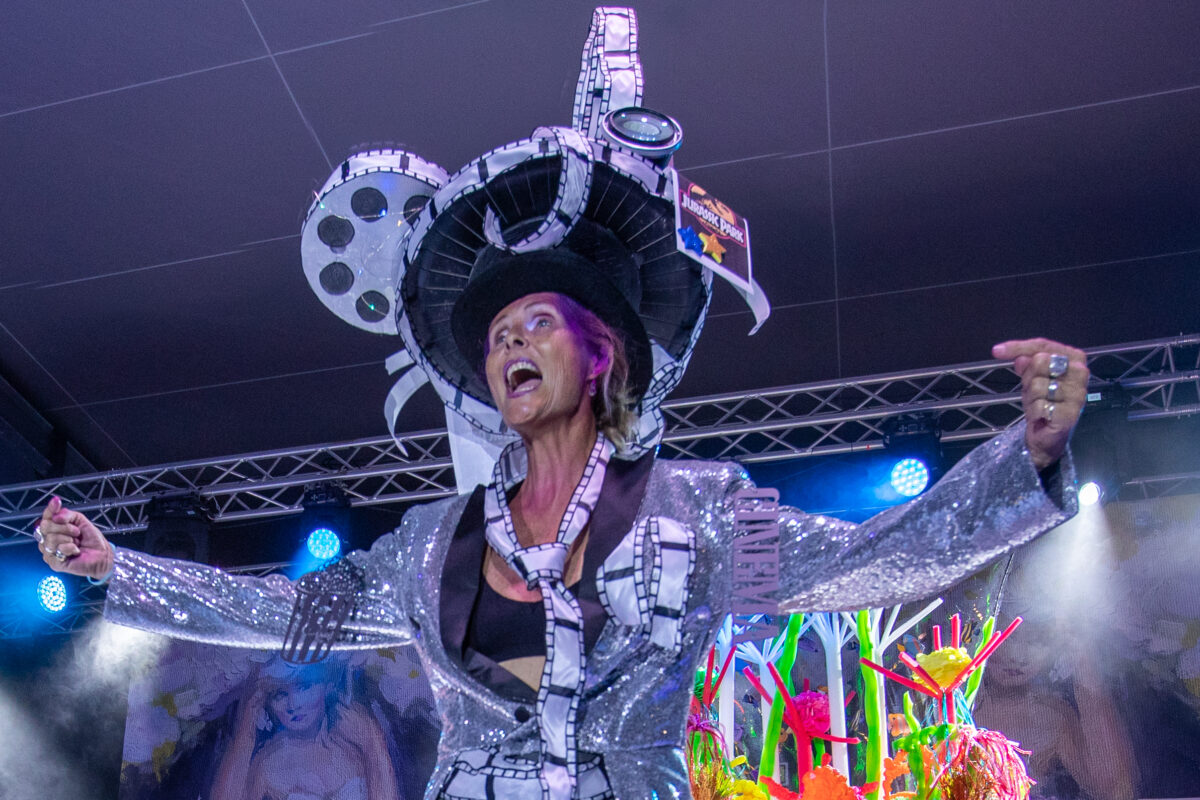 2nd Place: Virginia Wark, "Blockbuster Cult Movie Night"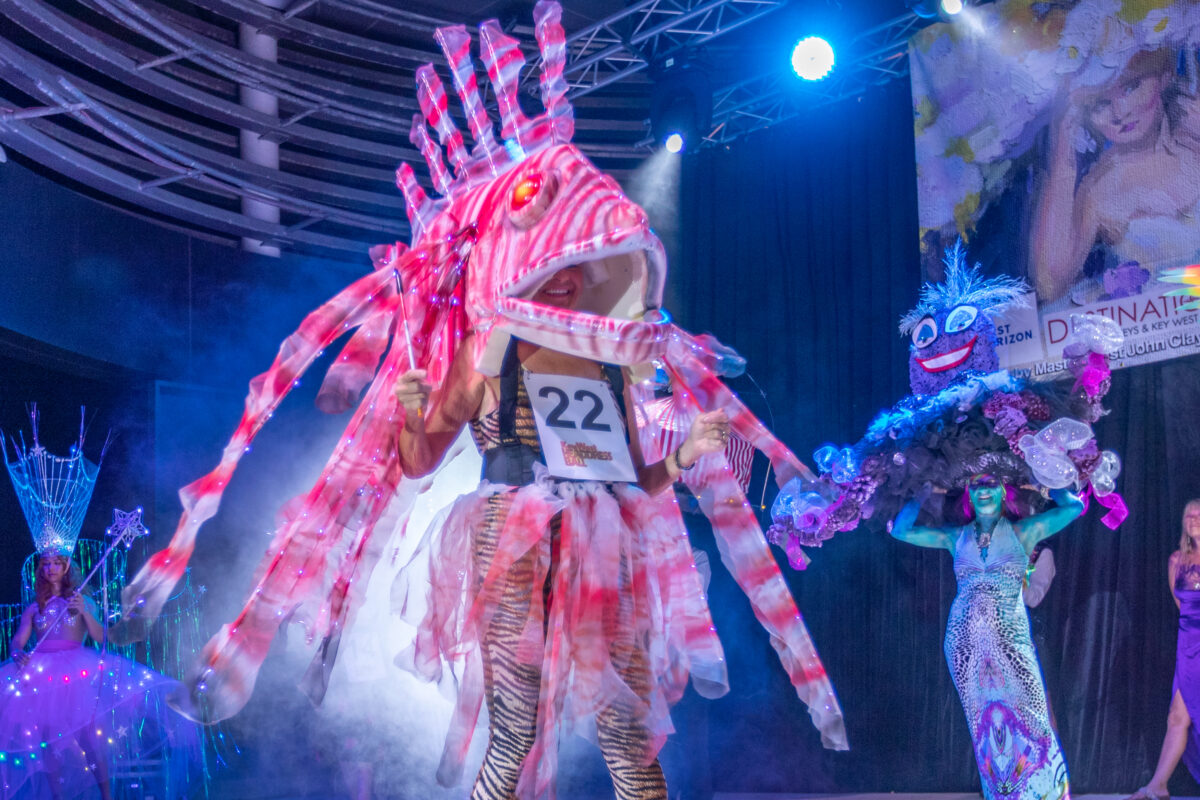 3rd Place: Cindy McCausland, "Lionfish"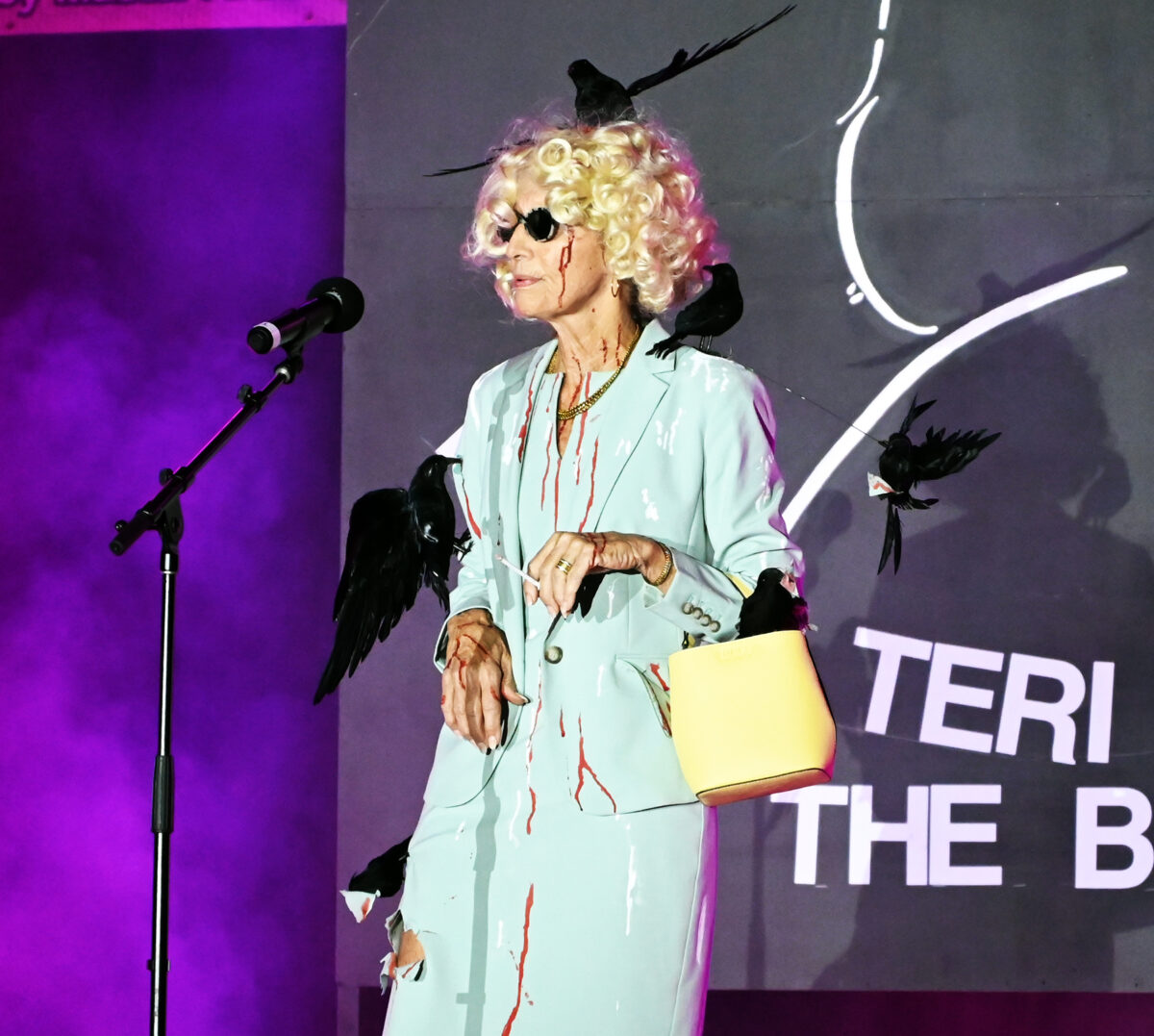 Key West Mayor Teri Johnston, emulating Tippi Hedren from the classic film, "The Birds" opens the Headdress Ball acting out examples of the kind of ludicrous phone calls received regularly at City Hall.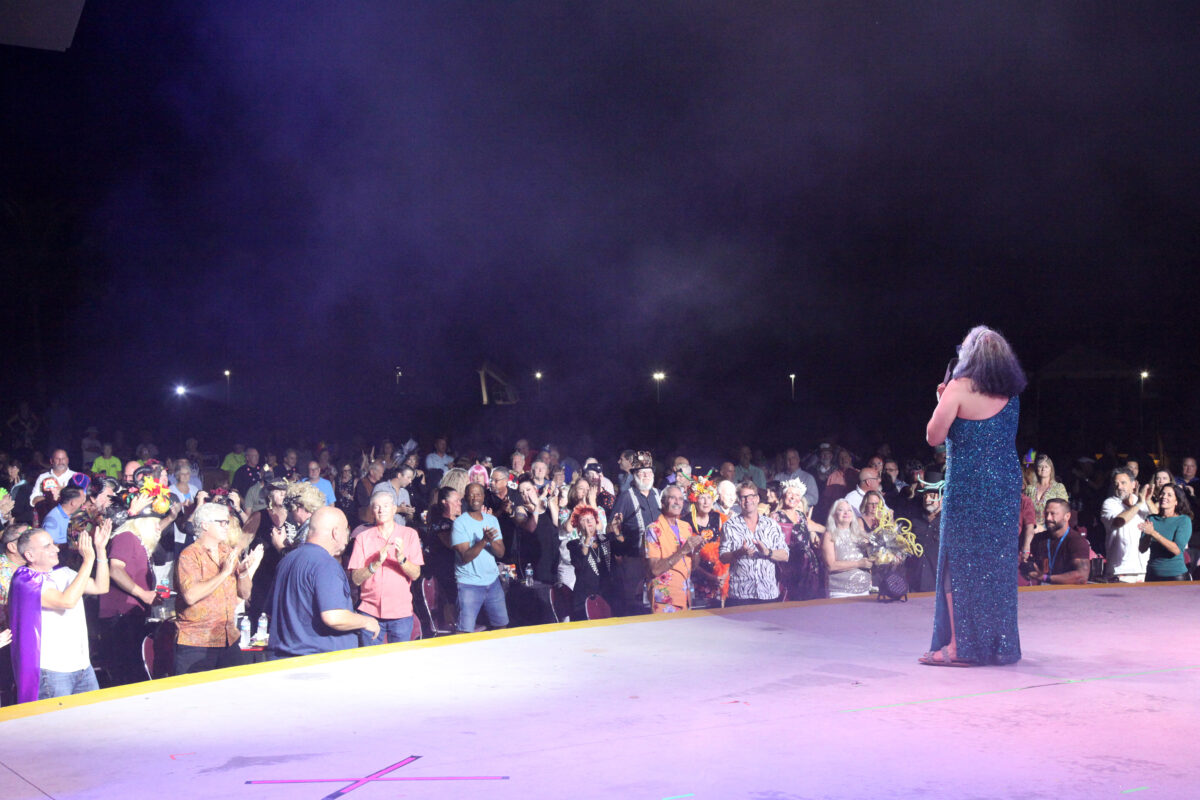 Credit: Tedesco Fantasy Fest. Headdress Ball emcee Laurie Thibault asked members of the audience to stand who identify with the LGBTQ+ community. The whole audience rose to their feet.